NISSAN DECODE BY SERIAL NUMBER




MICRA AND NOTE MODELS (PRE 2012)


This service is for the older Nissan models made by Blaupunkt.
We need the serial number of the the stereo.



HOW TO GET SERIAL NUMBER


The serial number is located on the Back of the stereo, The unit will have to be removed from the car to obtain this.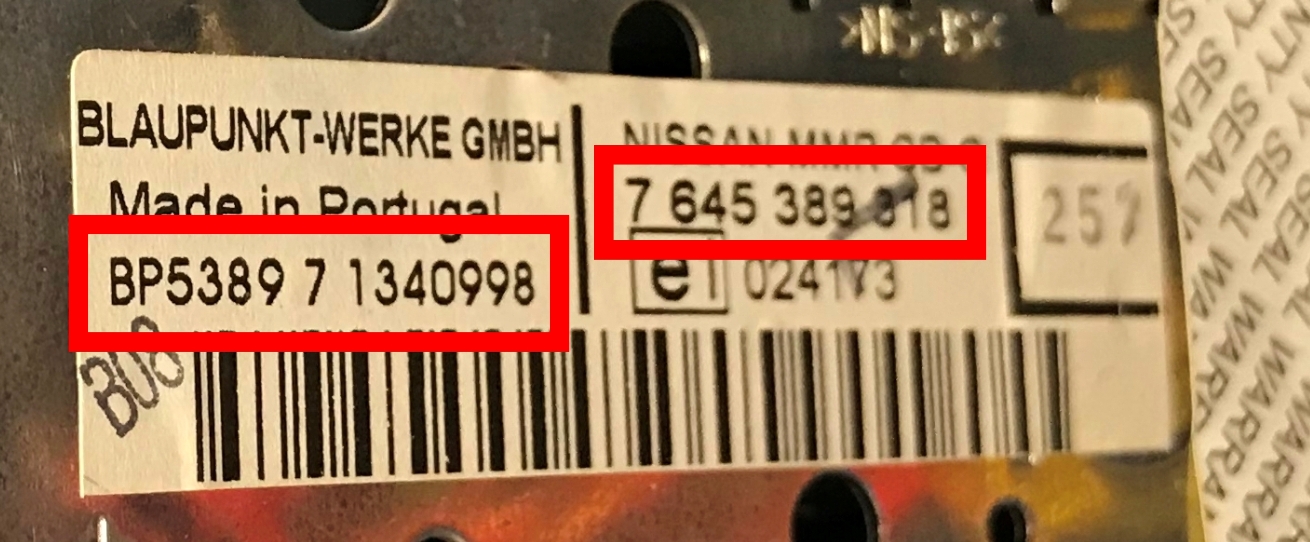 we need both the number in the red box from your stereo the second number may also look like this 7 647 383 318.




HOW TO ENTER THE CODE


If the display shows 'WAIT 1HR' Just leave the radio switched on for 1 hour, do not press any buttons during the period or the 1 hour timer will restart. When the display shows '----' you can now enter the code.
Press presets 1,2,3 and 4 to enter digits, then press the TA button.
(See video for more details)


---
HOW TO GET YOUR CODE


Simply, enter your serial number along with your email address in the blue area below.


---
EXAMPLE
The details for the stereo in the image would look like this....
BP538971340998 7645389318
---
ENTER
YOUR
DETAILS BELOW, WE WILL THEN SEND THE CODE TO YOUR EMAIL ADDRESS.